Dogs, cats and ferrets can travel to and from EU countries and many other countries without quarantine and return home with limited formality. Pets need to have a microchip, be vaccinated against rabies and have a pet passport. They are also required to have a full veterinary health check within 5 days of travelling out of Ireland and within 5 days of returning home. The rules for travel between Ireland and other EU countries (including the UK) vary and are subject to change, so check the Department of Agriculture's website for the most up to date information. It is the owner's responsibility to ensure compliance with these regulations.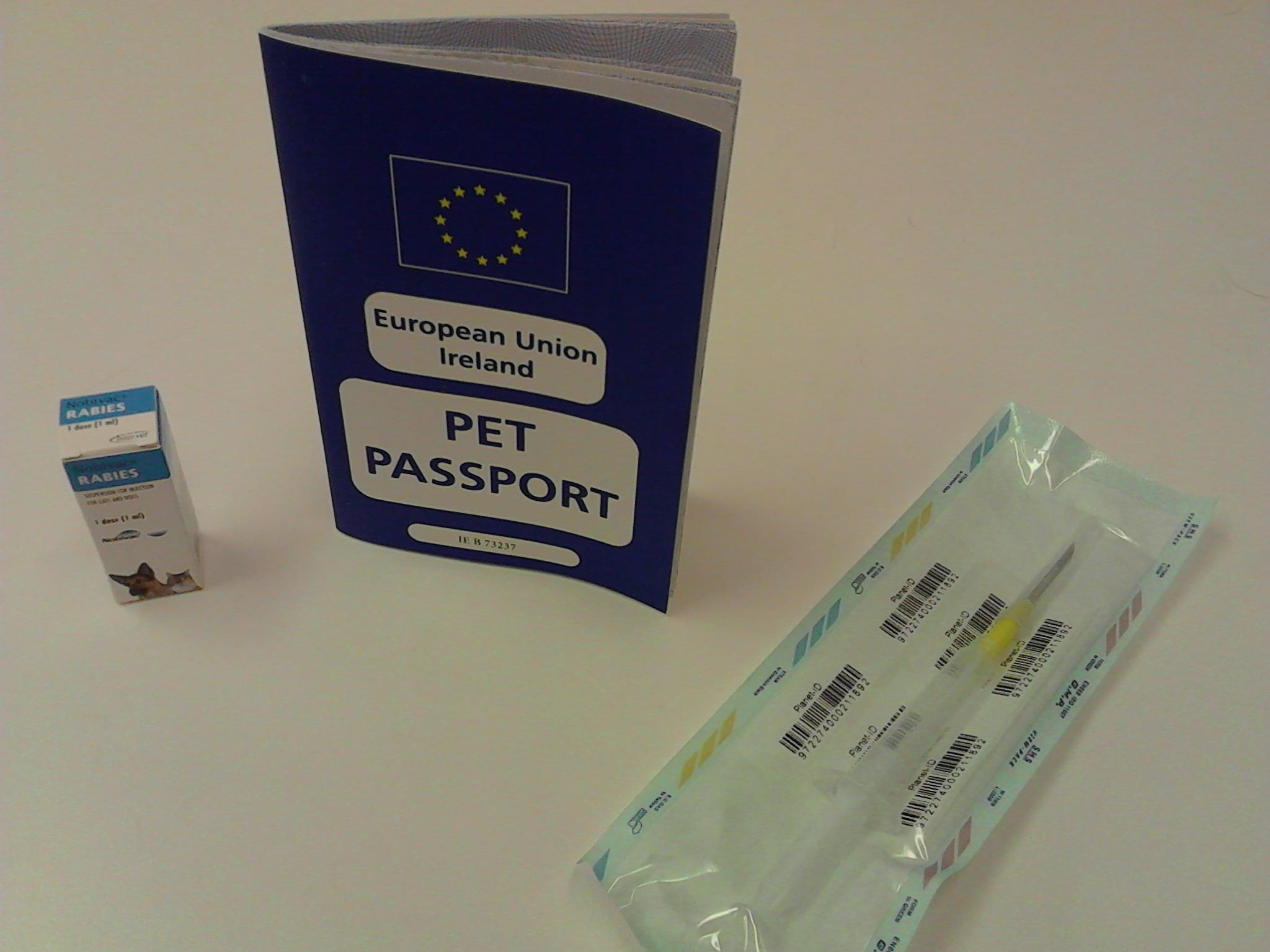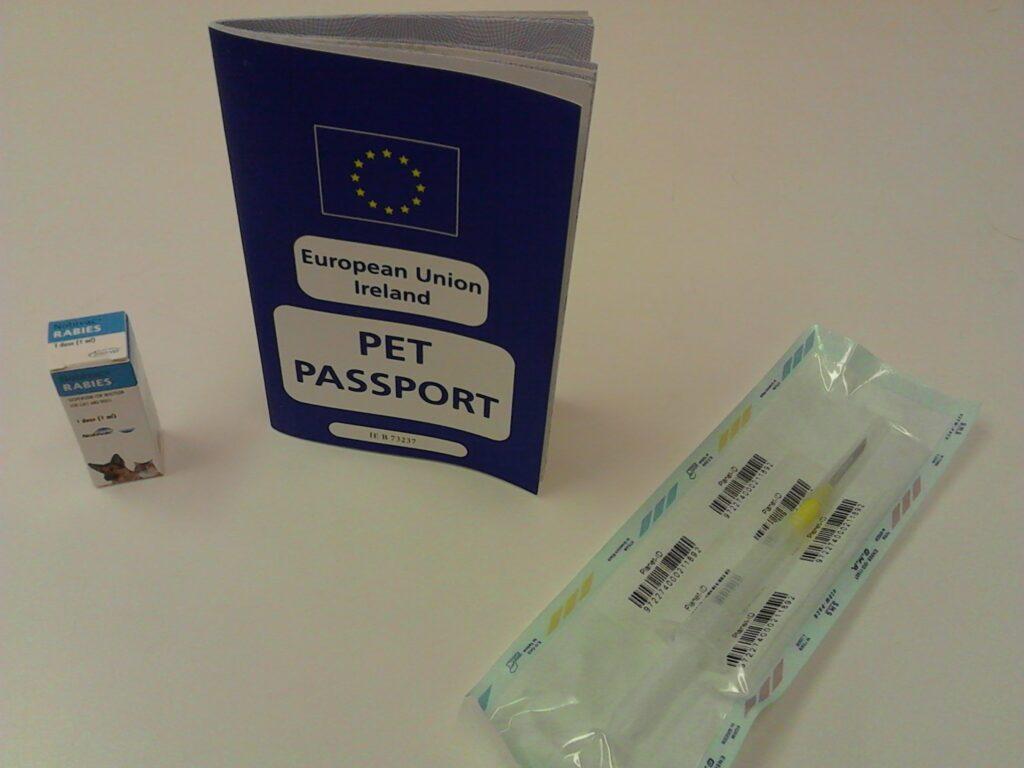 A rabies vaccination, Pet Passport & Microchip.
A microchip has a unique 15 digit code and it is inserted into the skin of the neck and along with the pet passport is used to identify a pet for the pet travel scheme. If your pet already has a microchip this will do.
City Vet issues your pet's passport. Details, including microchip number, vaccination records and other important information are recorded in it. A picture of your pet may be included.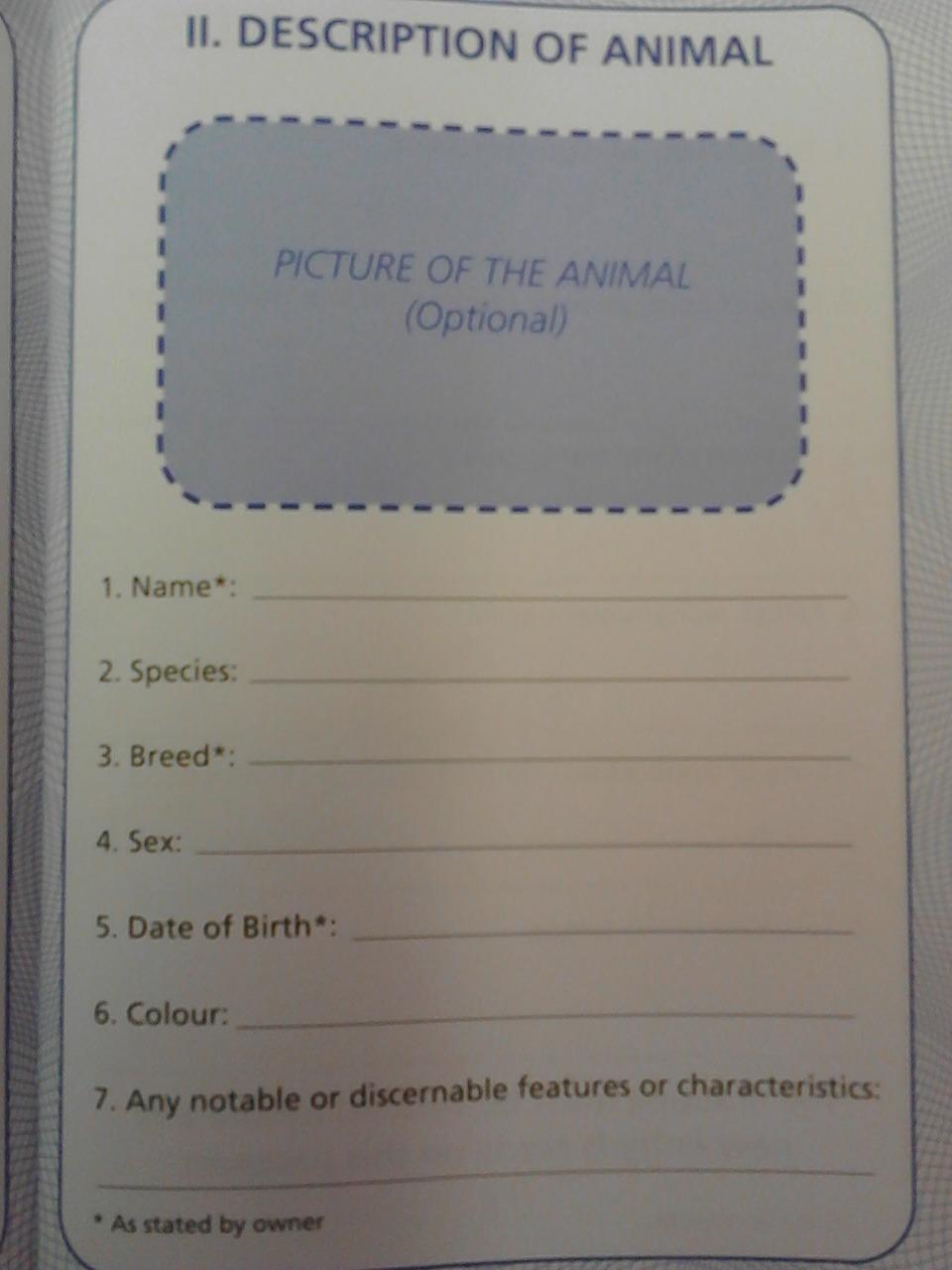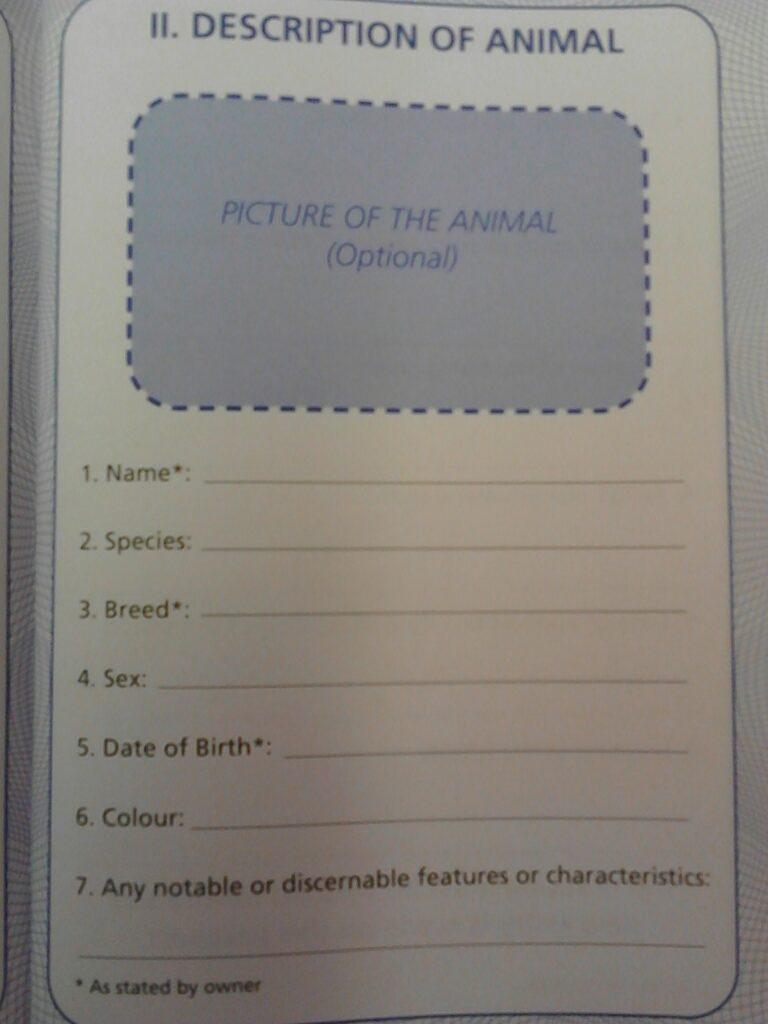 The animal details page of a Pet Passport where a photo can be included.
Pets must be vaccinated against rabies by a veterinary practitioner at least 21 days before travelling. This is recorded in the passport; a booster vaccination is usually needed every 3 years.
A pet must be examined by a veterinary practitioner within 5 days of travel to ensure it is healthy enough to travel. The passport is signed, stamped and updated at the time of the examination. Before returning to Ireland he or she must be re- examined by a veterinary practitioner, and in almost all cases must be treated for ticks and tapeworm, which recorded in the passport.
The pet passport scheme does not include pets other than dogs, cats and ferrets. In general a health certificate stating the pet is healthy and fit to travel is usually sufficient, but do check with the equivalent of the Department of Agriculture of the importing country for the specific requirements.
Travel to the rest of world
In general the importing country sets the rules, so it is best to consult with their embassy or Department of Agriculture for the specific requirements. Countries such as Australia, New Zealand and South Africa have very onerous import requirements relating to disease control. On the other hand the USA has much less stringent and require a health certificate stating your pet is fit and healthy for travel.
Travel from the rest of the world
The rules for travelling into Ireland from 'low-risk' non-EU countries are the same as the EU, however pets must travel with an approved carrier. Pets from any 'high-risk' countries (countries not on the 'low-risk' list) must have a blood test done at least 30 days after rabies vaccination to ensure it has been effective, and can only travel into Ireland 3 months after the blood test. Dogs will also require tapeworm and tick treatment.
Potential diseases while abroad
There are several serious diseases that occur in foreign countries that do not occur in Ireland including heart-worm, Leishmania, Brucella, Erhlichia, etc. It is important to use appropriate preventative medication for these potentially serious diseases, and to be aware of symptoms. The best source of information is a local vet at your holiday destination who is familiar the diseases in the area and best preventive practice.