Phoenix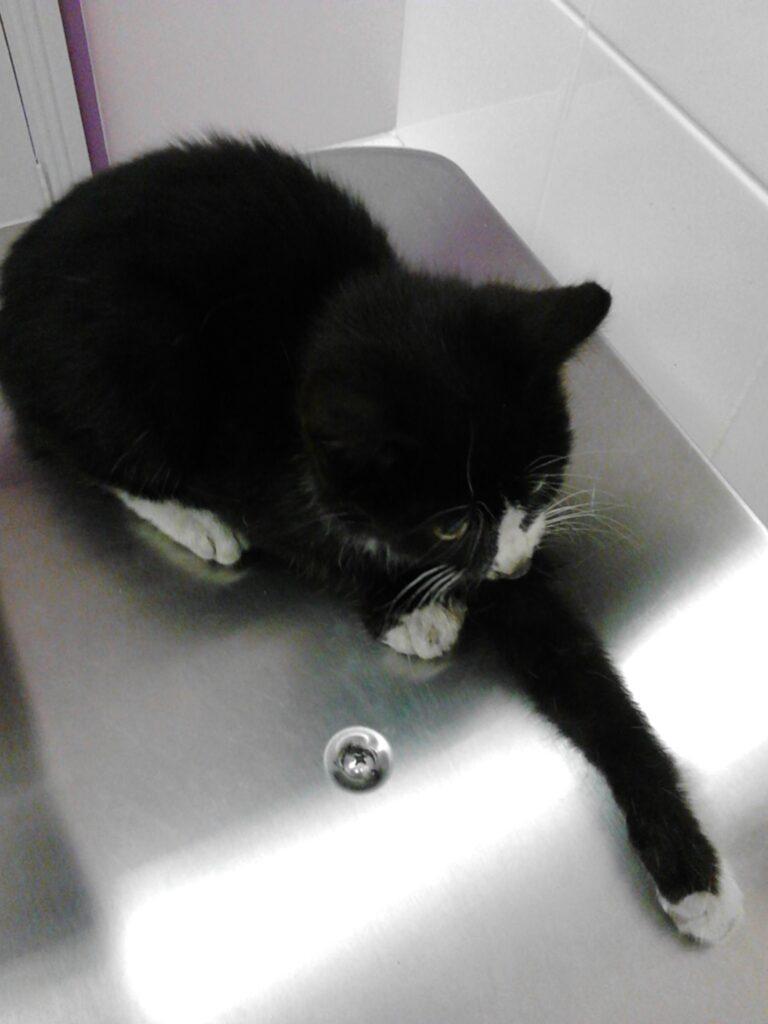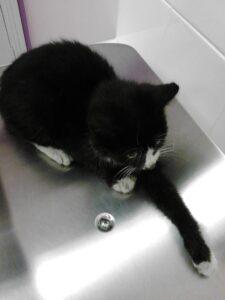 Phoenix was a frightened little kitten found by Limerick Feral Cats after a kind lady alerted them to his plight. He presented to City Vet with a badly injured forelimb and bloody discharge from his mouth. As he was examined, the vet found he had a fractured jaw and his forelimb would also need to be amputated. He was given pain relief straightaway and was then admitted for surgery. Phoenix weighed a mere 800grams on admission. He was very scared and sore and he was hissing and spitting at anyone that approached him.
Phoenix was anaesthised and surgery carried out to amputate his left forelimb and to repair his fractured jaw. The surgery was successful and he recovered well. He recovered so well in fact he was tucking in to his dinner the same evening. Because of his fractured jaw, he had to be fed soft food but he didn't seem to mind.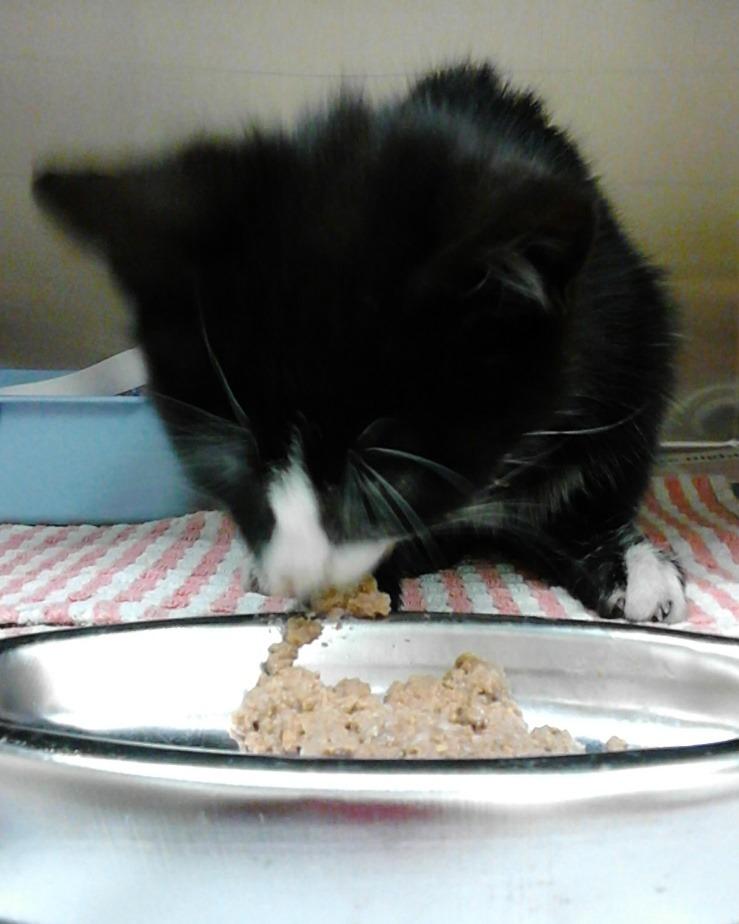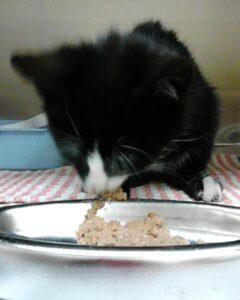 Phoenix was hospitalised for a further few days and then went to his new foster home where he was confined to allow his wound and jaw to heal.
He returned to City Vet two weeks later to have his sutures removed. He had gained 350grams and was looking fantastic. His jaw was healing well and the vet was very pleased with his progress. Well done to all involved with Limerick Feral Cats for giving Phoenix his second chance!
Rebel
Rebel is a 9 year old Miniature Schnauzer who presented to City Vet as he was vomiting. On examination, it was found that he had marked periodontal disease on all his teeth. Periodontal disease is caused by the build up of plaque and tartar which can lead to gingivitis which is gum inflammation and is very painful. If left untreated, pets can lose teeth and can be prone to infections that may affect other organs in the body. Although he had a build up of tartar, this can be removed which requires a general anaesthetic. It was recommended that once Rebel had recovered from the vomiting, he would be admitted for dental treatment.
A week later, Rebel was admitted for dental treatment. He was anaesthised and his teeth were cleaned using an ultrasonic descaler. He also had 17 teeth removed. As can be seen from the before and after photos below his teeth look much better now. Rebel recovered well from his dental treatment and went home the same evening.
Note the endotracheal tube which was inserted to carry anaesthetic gas to his lungs and to also ensure his airways remained patent throughout and the small plastic gag to keep his mouth open.